What is Future Road Builders?
Future Road Builders is a career awareness tool created by Constructors Association of Western Pennsylvania. Through games, videos, imagery and assessment tools, this free app explores a virtual highway construction project and uncovers the skills needed to be a heavy and highway construction apprentice. Get real insight into just what it means to be a construction professional.
15
New Construction Jobs Everyday
26000
Construction Companies Operating in PA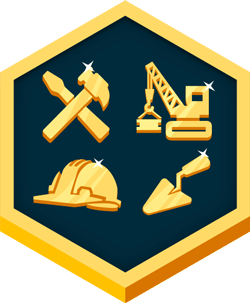 Ready to build YOUR career in the highway construction industry?
Apprenticeship & Career Opportunities
There is more than one road to take towards a promising career.
Future Road Builders can get you started.